The smallest of spaces transformed. Using our experience and design, we can transform, modernise and maximise the space in your cloakroom.
No Cloakroom?
Space under the stairs? Let us review the possibilities of installing a cloakroom. Add value and convenience to your home.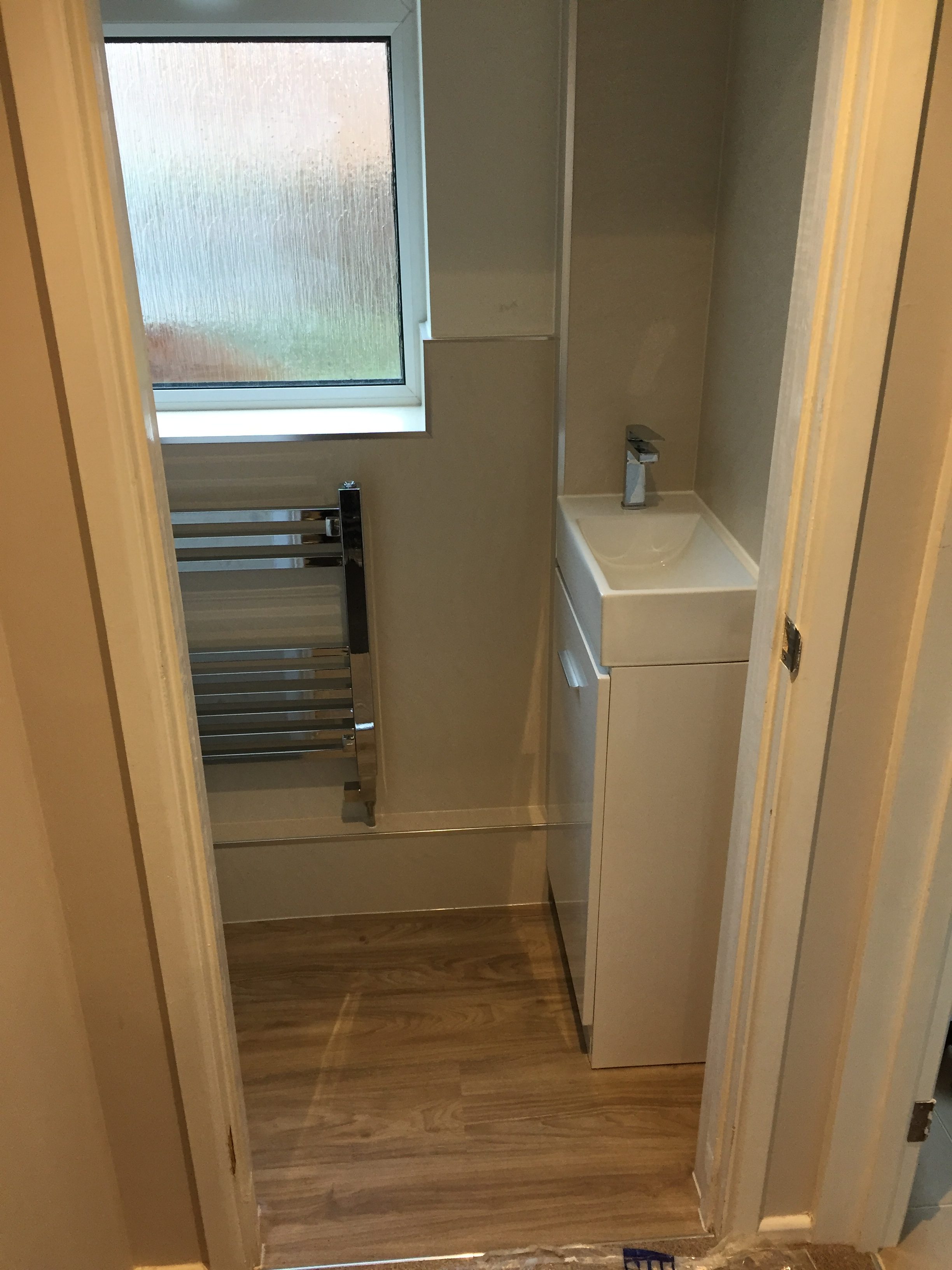 Stylish Cloakroom completed November 2016 by our team.